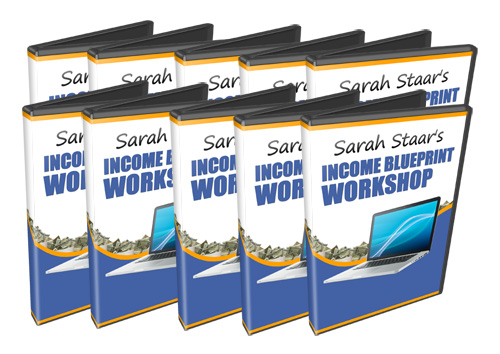 There are SO many courses, e-books, guides and even seminars that are supposed to teach you how to make money that it boggles the mind.
It's just too much information.
You can't even finish implementing one method when bam! , you open dozens of e-mails promoting the latest piece of software that can make you tons of money almost overnight.
Too many distractions are taking you away from real success.
You're experiencing failure when it comes to making money online, not because of your motivation, but because you lack  a blueprint.
Income Blueprint Workshop replicates the business methods I use every day.
Try it for 30 days and if you fail to turn a profit, or you're simply not satisfied and thrilled with the extremely valuable information I share with you, all you have to do is send me an e-mail.
I'll courteously  refund your money, immediately.